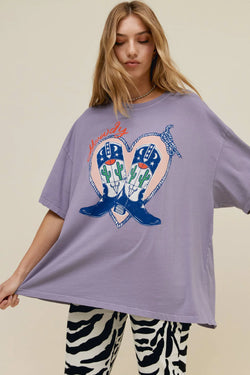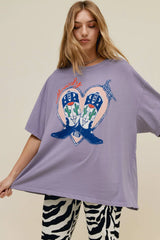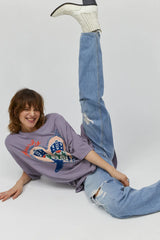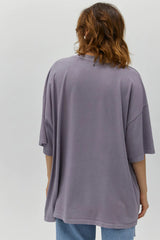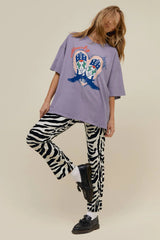 Daydreamer
Howdy Boots Tee
Howdy Boots Tee by Daydreamer. 
Howdy! A certified classic just rode in. Designed with a heart shaped lasso filled with iconic cowboy boots with country inspired details - cacti, stars and a bull - this top-notch tee places you right on the ranch. Snatch up the newest member of your western lineup. We can't wait to see you in it.
Take a shot on these, we know you want to!