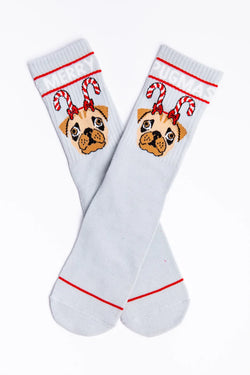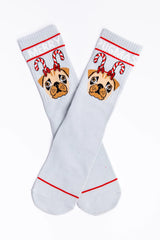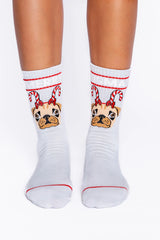 PJ Salvage
Merry Puggin Fun Socks
Merry Pumas to all, and to all a good night Our dog-lover socks will keep you smiling all season long. A perfect gift (for yourself), meant to wear with cozy boots or sneakers (no grippers on soles) . Soft socks made with recycled poly blend yarn - we love that!
MODEL INFO: Model is 5' 8 1/2". One size fits most.
COLOR: Light Grey
FABRIC: recycled polyester w/ 2% elastane plush
CARE: Cozy items are delicate. Handle with care and machine wash cold. Do not bleach. Tumble dry low.
Take a shot on these, we know you want to!