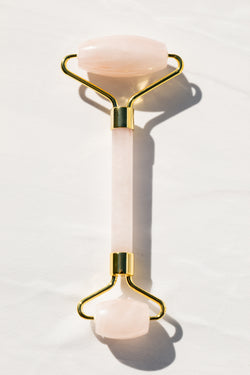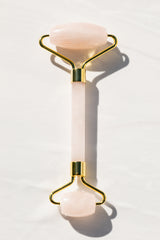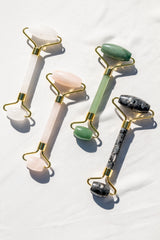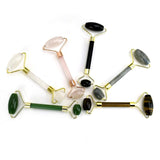 Rock Paradise
Rose Quartz Facial Roller
Rose Quartz Stone Facial Roller with rose gold tone, Rock Paradise
This listing is for 1 (ONE) Stone Facial Rollers - Polished Natural Stone
Infuse your beauty routine with the power of healing crystals.
Crystal Facial Rolling has been around for centuries and helps support a healthy complexion. These rollers assist in reducing redness and puffiness, and loosens tight muscles, promoting good circulation. Use alone or in conjunction with your skin care routine.
Take a shot on these, we know you want to!