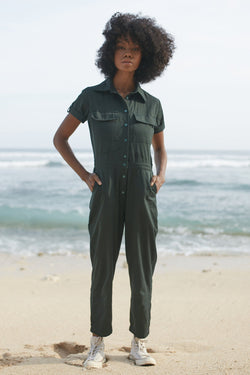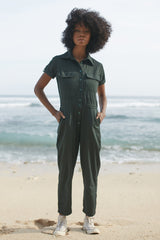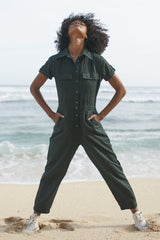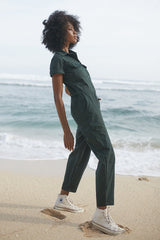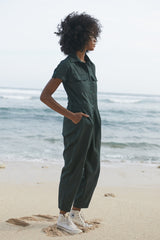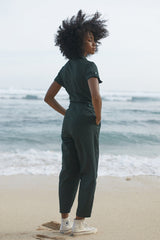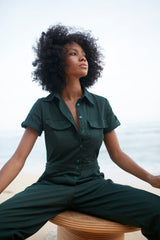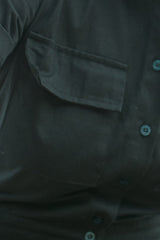 Rue Stiic
Worksuit Emerald Green
Part of our exclusive Emerald Green collection, the stunning Bintēji Worksuit is cut from 100% mid weight soft cotton canvas fabric. Made with extreme attention to detail and precision, this worksuit truly is a work of art. 

Featuring a collared neckline, button up front, adjustable waistline with buttons for a more tapered look, every detail of this worksuit has been carefully thought
This stunning capsule collection pays homage to the artisanal characteristics of Rue Stiic's production. 
This versatile piece is perfect for a high fashion look, dressed down chic city style or late lunch with your loved ones over the festive season. 
Take a shot on these, we know you want to!