Brand Spotlight: Cosabella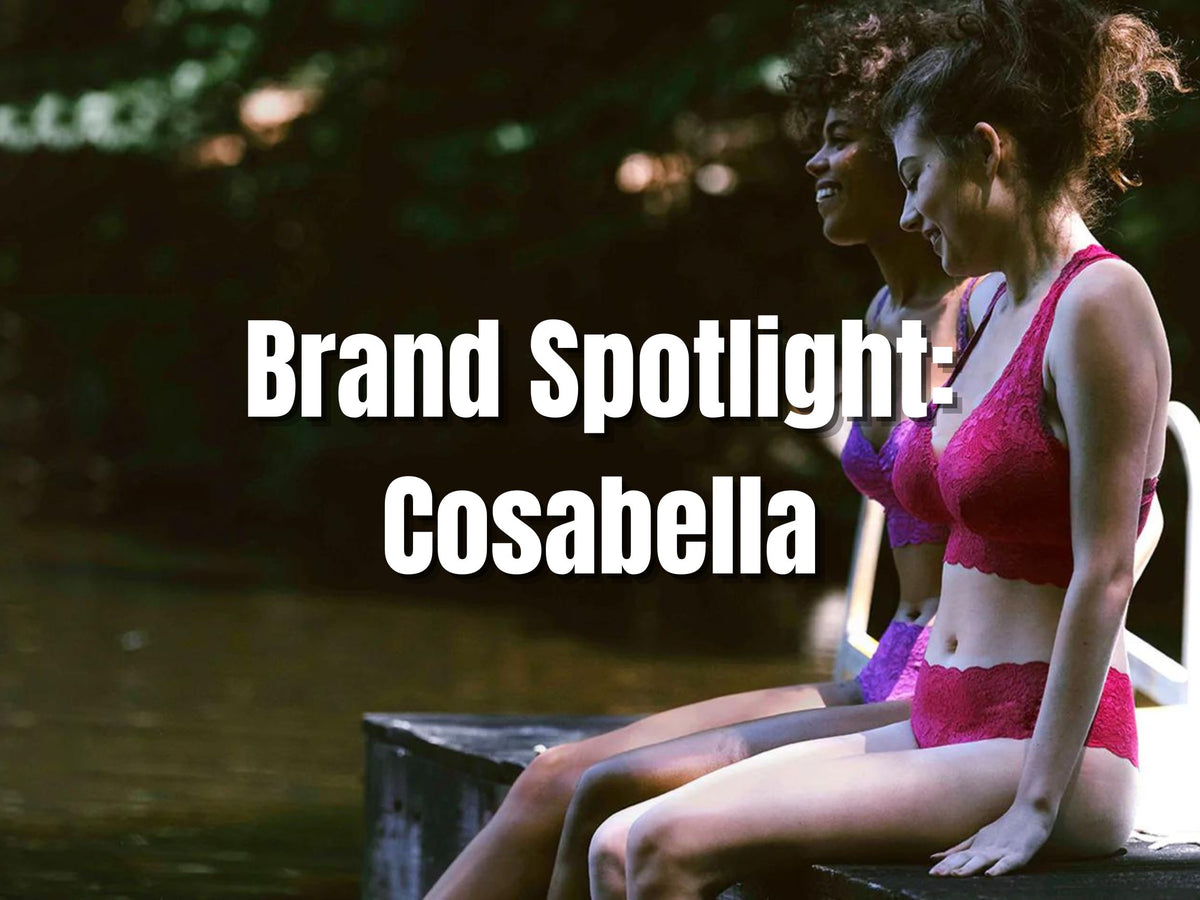 Cosabella's Never Say Never (NSN) has been a Whiskey staple since the beginning! This collection features delicately laced intimates that never looked, or felt, better. Cosabella is known for its flattering pieces made for all bodies. Whether you're in the market for new sexy intimates or want a new piece to feel confident in, continue below to see a handful of our favorites!
NSN TALL TRIANGLE BRALETTE FIORE STRIPES
This piece is loved for its beautiful floral pattern and innovative lace. Crafted in Italy with the highest quality materials, you'll truly feel like a Renaissance masterpiece. Pair under your favorite thin sweater or sheer button-down to showcase this pattern.
NSN SWEETIE BRALETTE ROSSETTO
The NSN collection is known for its iconic soft lace collection made with an innovative stretch making it a must-have for any lingerie wardrobe. The Never Say Never Sweetie Bralette is the wireless bralette that started this collection. This simple bralette with the sweetheart-shaped neckline will be the style you choose over and over. Pair this bralette with the matching Rossetto undies to create a fun matching set under a pale pink or cream shirt to feel maximum comfort.
NSN THONG ROSSETTO
The Never Say Never Cutie is our low-rise thong for petite to medium sizes. As mentioned above, to create the cutest matching set, pair it with the Sweetie Bralette in Rossetto.
NSN THONG CONGO
Green is the new black in 2022. The Never Say Never Cutie is our low-rise thong for petite to medium sizes. We can not get over this thong coming in the deep green known as Congo. Pair under your favorite skirt, pants, or jammies- you decide how you want to wear this piece!
That is a wrap on our Cosabella NSN intimate feature! Let us know how you plan on wearing these pieces in the comments below!
Until next week!
Xx,
Whiskey
|
Posted on September 25 2022