Crazy About Cashmere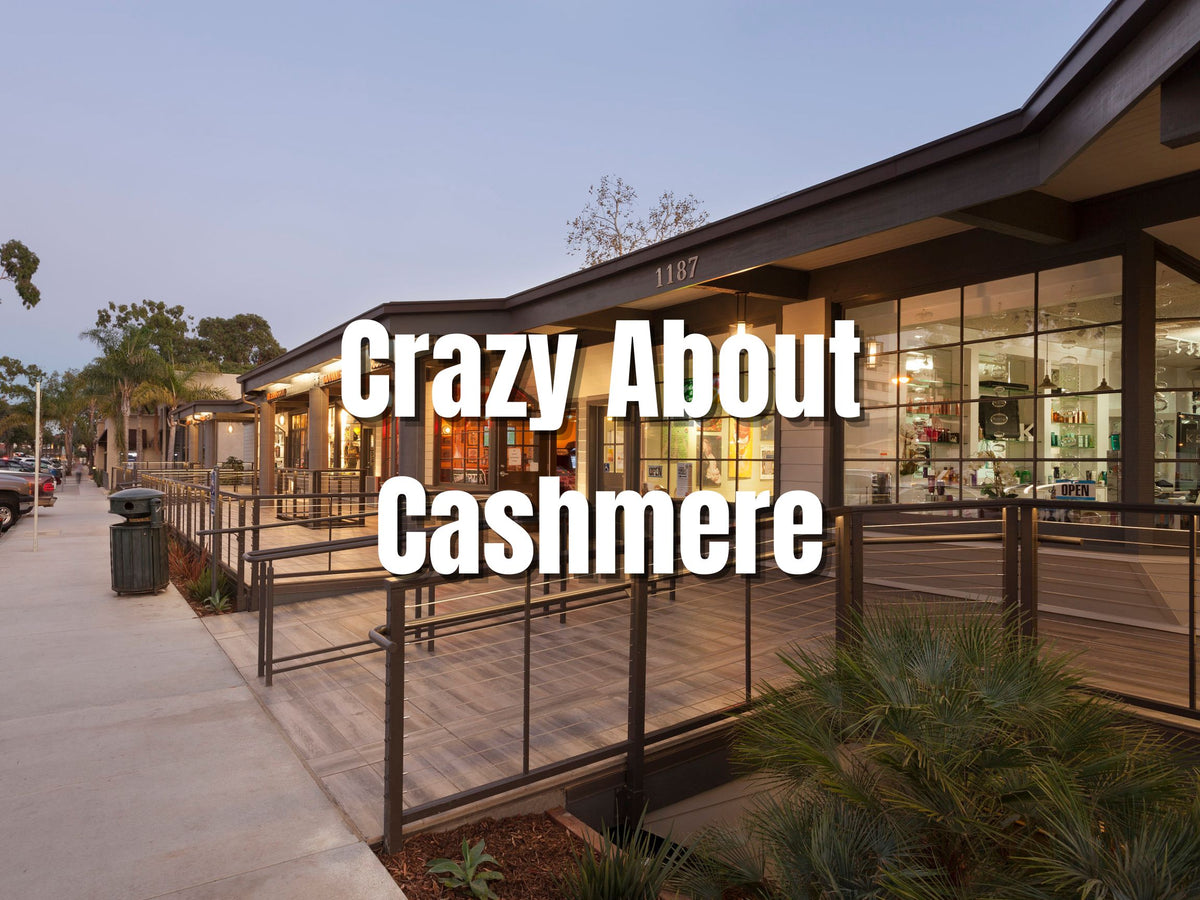 When you think of the word "luxury", what's the first thing that comes to mind? It could be the beautiful places of Montecito and Del Mar that we are fortunate enough to have stores in. Or, it could be a feeling that's associated with glamor or elegance. At Whiskey, we associate the word luxury with one of our most sought-after items: cashmere. With our household brands such as Repeat and Crush cashmere, we provide an array of styles that will make you feel luxurious. Continue to see a selection of our favorites below!
This lightweight, fine-knit cashmere poncho will elevate any outfit you pair it with. From dresses to leather pants, this piece is as versatile as they come. This poncho takes a fun spin on this classic piece, featuring a boat neck, fringed hem, and horizontal knit. We can not wait to wear this to dinner at Lucky's Steak House in Montecito or Nick's in Del Mar. Where do you plan on wearing this piece?
Open Organic Cashmere Cardigan in Seaweed
Cardigans are a timeless staple that every Whiskey babe needs to have in their closet. Even celebrities like Taylor Swift would not attest to that claim! The open organic cashmere cardigan is soft, lightweight, and made from GOTS-certified fabric. Featuring lengthy sleeves, an open front, and a shawl collar, this cardigan couldn't get any more perfect. 
A cashmere hoodie? Our prayers for ultimate comfort have been answered with this piece! The Peony Tel Aviv Ribbed Hoodie is one of our best sellers from Crush Cashmere! With its ribbed fabric, drawstring hoodie, and side splits, this hoodie could not get any cuter or be more functional. And this tone of pink? We can not even begin to discuss how obsessed we are. Elevate your Trader Joe's runs while wearing this hoodie! 
Capri Cable Cardi Camel by Crush
Thick sweaters are our fall vibes this season and the Capri Cable Cardi is here to deliver. Pumpkin spice sipping and pumpkin picking never looked better while wearing this sweater. Unlike typical cable sweaters, the Capri combines two tones of neutrals that will catch any sweater lover's eye. Pair with your favorite jeans and boots to create the ultimate fall outfit. 
That is a wrap on our cashmere feature! Make sure to come in before they sell out this season! As always, Whiskey is here to help you curate your most fashionable self! Make sure to come in to get style advice or be introduced to environmentally friendly and predominantly women-owned brands! Until next week!
|
Posted on October 23 2022