Labor Day Sale!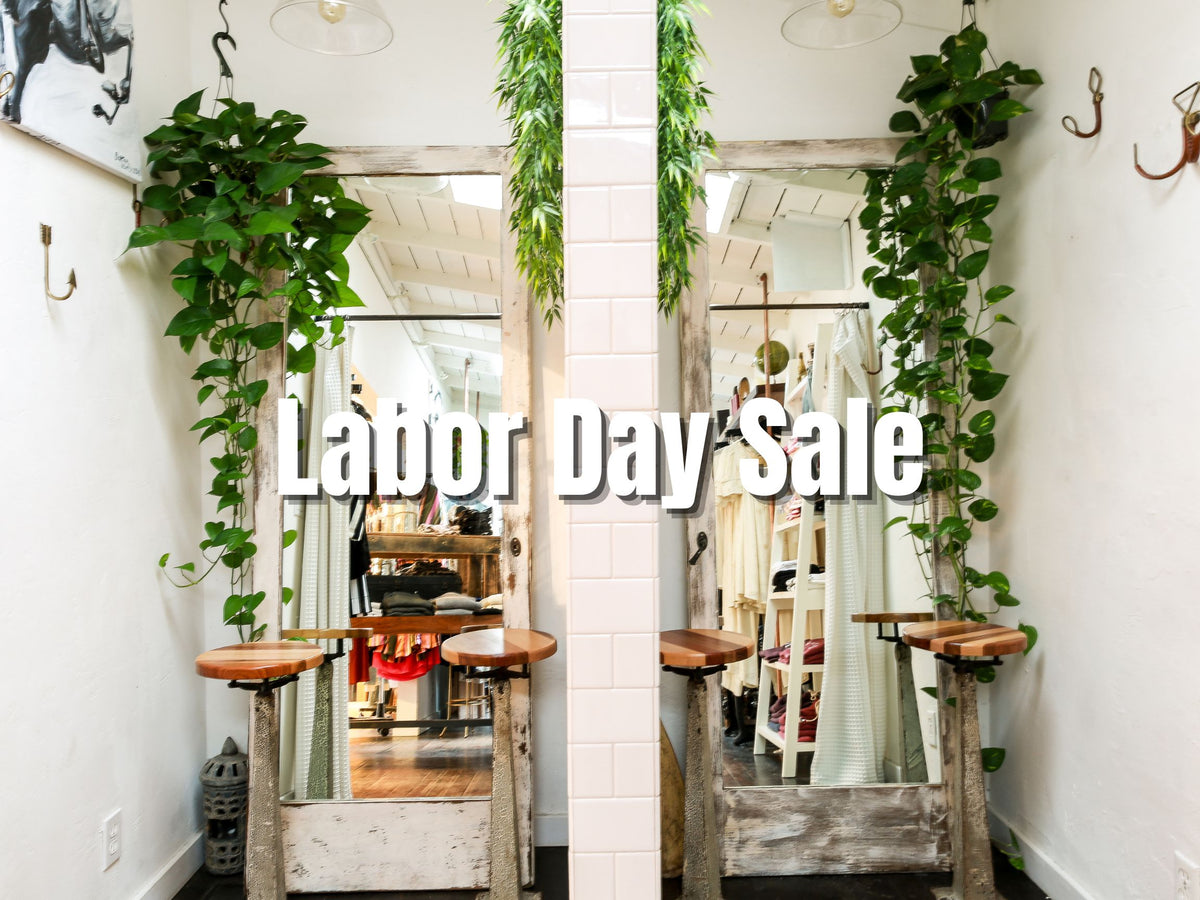 Whiskey babes, come celebrate the last weekend of summer with our Labor Day sale! Featuring curated pieces designed by the Whiskey Queen herself, Rye Goods is 20% off throughout the weekend. In addition to this amazing sale, our brand staple, Spell, is 40% off! Check out some of our favorite discounted items below before they sell out!
Rye Goods Earrings
We don't know what has been in the water, but wedding season is in full effect here at Whiskey x Leather. For a fun bachelorette party favor, surprise your bridal party with our Maid of Honor, Bridesmaid, and Bride Earrings. Coming in adorable shapes such as champagne bottles, cowboy hats, and booties, there isn't a more fun and unique gift to shower your group with!
Flutter Sleeve Mini Dress
The Flutter Sleeve Mini Dress by Spell is one of our dreams. This bohemian piece will keep you feeling cool all fall long. The fitted top that cascades into a loose-fitting skirt make this dress extremely faltering and versatile for any occasion. Pair with sneakers for a casual lunch or dress up with heels and our Rye jewelry for a
Rye Goods Yellow Flower Ring
Us Whiskey gals LOVE to layer. A few years back, we went on a quest in search of the ultimate layer-able ring and snuggled to find one that seamlessly went with everything... so we decided to make it! The Yellow Flower Ring is one that you will never leave your hands. With its simple yet charming design, this ring truly goes with everything. How would you stack this piece?
Freda Strappy Maxi Dress
Ah, the Freda Strappy Maxi dress. Can you ever see such a beautiful pattern and dress style encapsulated so well into one piece before? One of our favorite elements of this dress is that it can be worn every season. Pair it with sandals and long necklaces for an effortless summer look. For the chillier seasons, layer with a tight white turtleneck and boots. We recommend wearing gold jewelry with this dress as it elevates the gold within the print. 
That is a wrap for a handful of our sale items! Make sure to come in soon before we sell out! We wish you all a wonderful Labor Day weekend. Until next week!
|
Posted on September 04 2022