Summer Cozies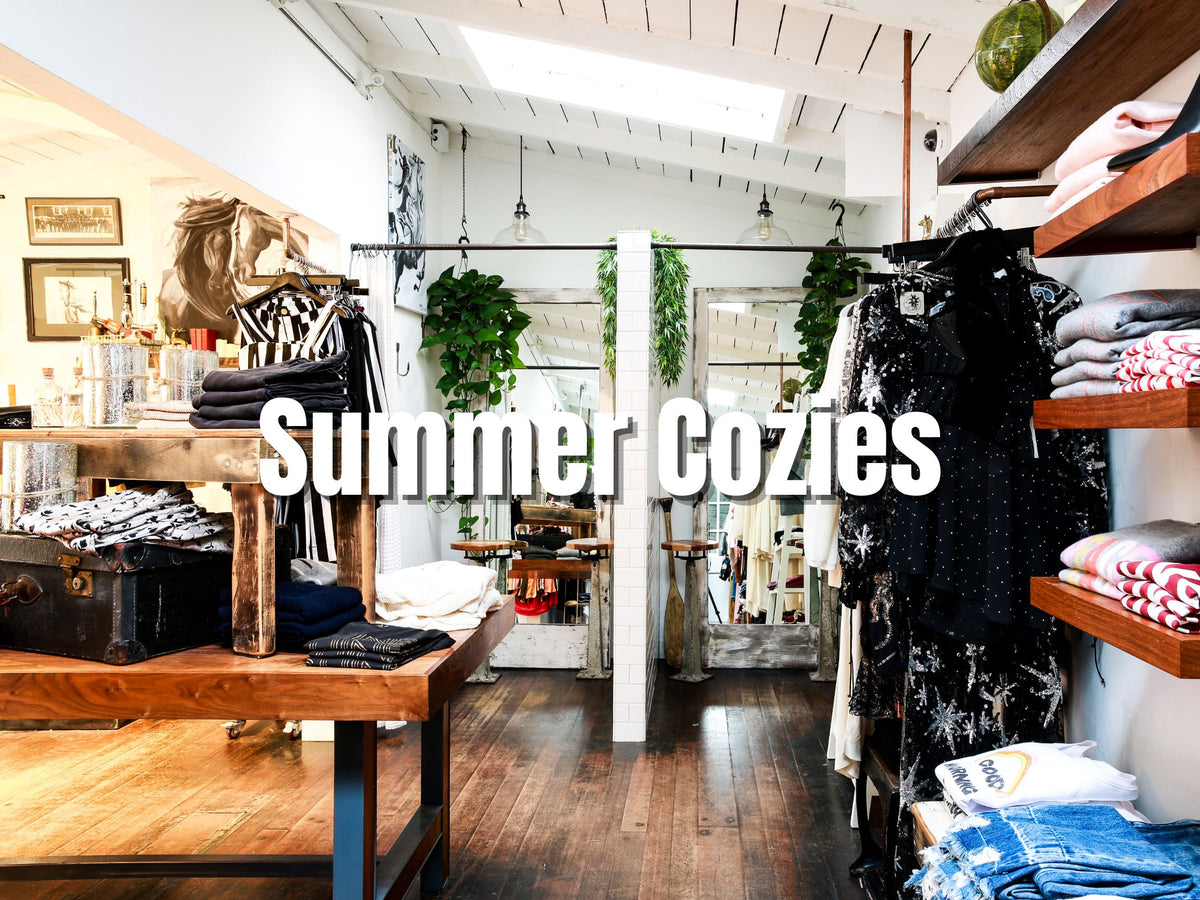 Every season has its off days! Don't despair when it's not a perfect beach day this summer! Rather than pouting, browse our summer cozies below!
Scotty Sweatshirt
First off is the Scotty Sweatshirt in Smooth Sailing. This truly is the pastel graphic sweatshirt of your dreams! Made in a classic crewneck style, you'll never want to take it off! Pair with jeans, shorts, or linen pants to transform into your coziest self.
Fuzzy Box Fit Cardigan
Next on our list is the Fuzzy Box Fit Cardigan in Camel by Scotch and Soda. This cardigan comes complete with a V-neck and three-button closure. This knitted favorite has a boxy fit and is available in a variety of colorways to complete any look. Wear this piece one of two ways: buttoned up as a sweater or open over your fav camisole. How do you plan on wearing it?
Averie Cardigan
We can't forget about the Averie Cardigan. This is a stunning handmade piece from the Harper collection. Made from luxe sustainable cotton, the best-selling Averie Cardigan is functional, stylish, and planet-friendly. Featuring a button-up front and a form-fitting finish, the Averie Cardigan is a must-have.
Ramona Powder Blue Stars Pullover
The Ramona Powder Blue Stars Pullover is one we have been waiting for. This super-soft, lounge-worthy pullover style is perfect for relaxing at home or going about your day in the most comfortable way. Made from super comfortable vintage terry, this powder blue crew neck sweatshirt features applique stars with raw edges throughout. Does it get any cuter than this?
If your summer has been gloomy, have no fear and check out the cozies listed above! We promise that you won't be disappointed! Until next week!
Xx,
Whiskey