Cheers to 2023!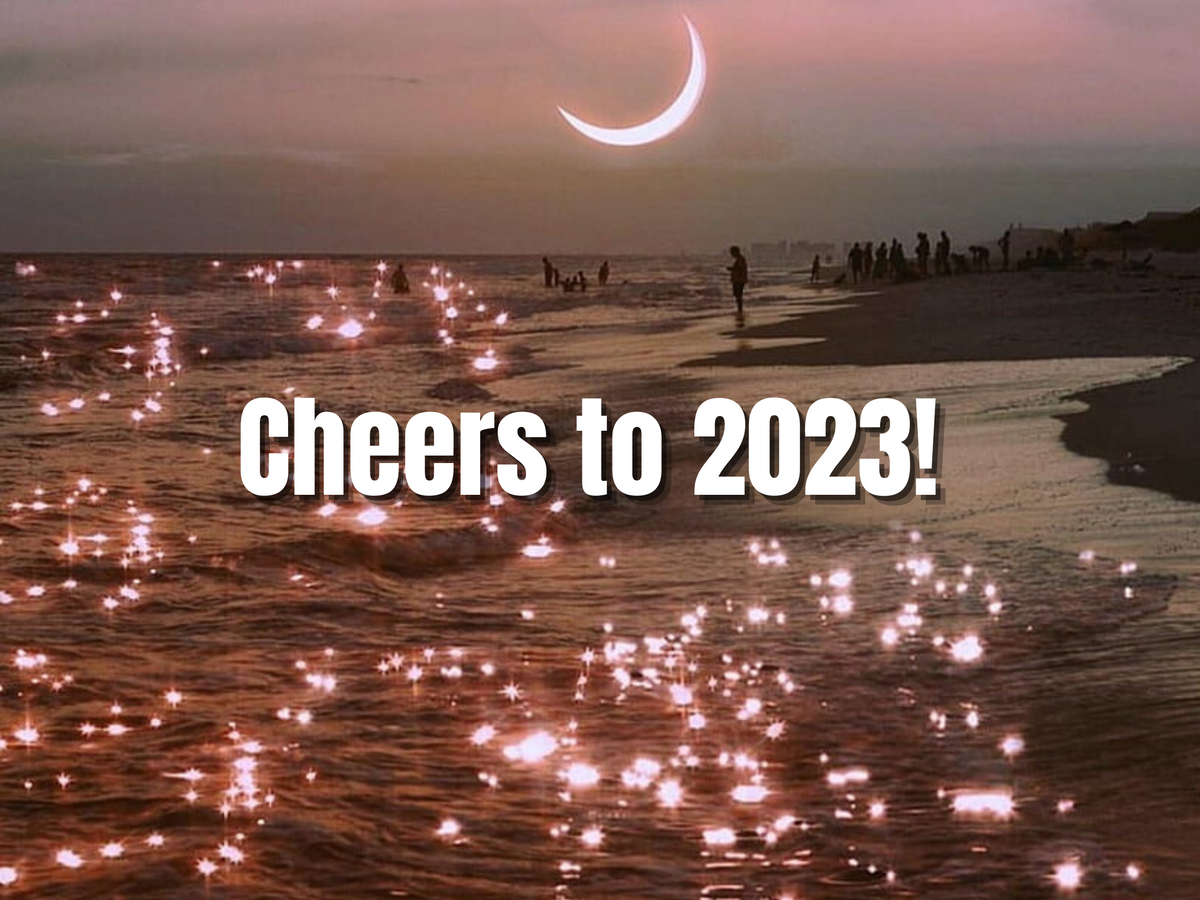 Babes, we did it! Another whole year around the sun! As we look back on 2022, we would be fools to not acknowledge all of the highs and lows this year brought. No matter what 2022 threw at you, know here at Whiskey, you will always have a friend, more compliments than you'll know what to do with, and a home. We are eager to see what this new year has in store for all of our babes, but 2022 is not over yet! Below, we have curated our top four pieces we will be wearing this evening to dance the night away! Continue to see our top picks that will be sure to end 2022 with a bang!
NUCCI SEQUINED MAXI DRESS
Don't just dance under the disco ball, become it this New Year's Eve in the Nucci Sequined Maxi! Fall in love as we did with this feminine and stylish piece. We cannot get over the sexy back accompanied by the teasing halter. So tasteful yet playful. Pair with our Rye Goods earrings and you are on your way to having one of the most stylish nights of your life. 
AFTERGLOW LUREX MIDI SLIP DRESS
The Afterglow Lurex Midi just may be the perfect holiday dress! Featuring a side slit and adjustable tie straps, this piece couldn't be comfier to wear. The delicate golden floral print throughout the fabric hits beautifully under lights helping you achieve that oh-so-sought-after holiday glow. Pair with thin golden jewelry to really accentuate the gold throughout this piece!
What happens in the Casino Mini stays in the Casino mini! This sparkle knit mini dress begins with a halter neckline, a sultry open back, and a body-skimming silhouette. Did we also mention how flattering this dress is on? Pair it with strappy heels and minimal accessories, it's sure to become your wardrobe staple for cocktail o'clock... or night this evening! How do you plan on wearing this piece?
For a more casual take on the New Year's Eve evening, Show Me Your Mumu's, Sweeney Sweater Dress Squiggle Stripe Knit, couldn't be more fitting! Reminisce upon the 70s in this iconic strapless dress. Pair with chunky multi-colored earrings and tall white boots to truly be the life of the party! With the versatile look of this sweater dress, come and go from events, errands, and dinners with ease, always looking glamorous with the effortless feel of this piece.
That is it for our 2022 NYE dress wrap-up! We wish you all an amazing end to this holiday season! We thank everyone who shopped with us this year and continues to be a part of the Whiskey fam! Happy new year to all!
|
Posted on December 31 2022