All About Deluc!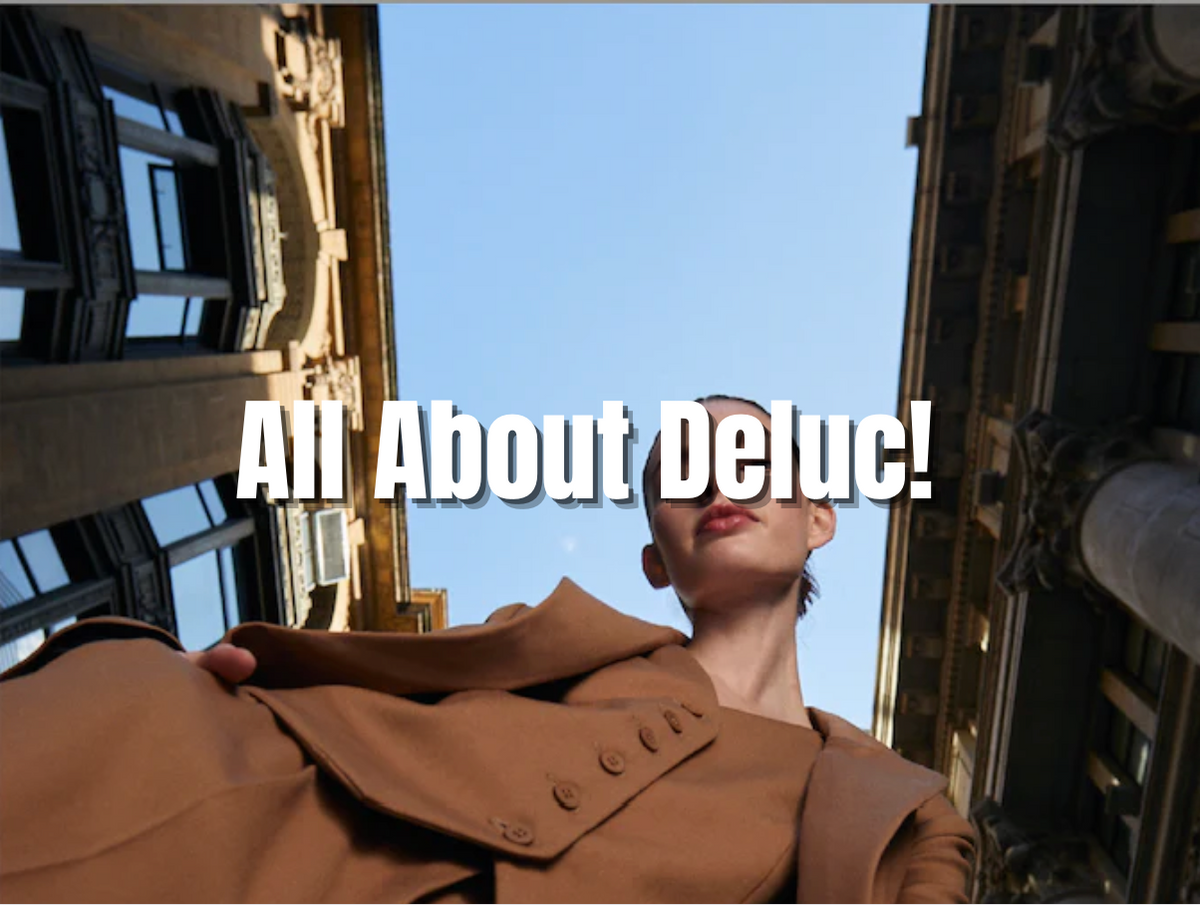 Welcome to 2023 Whiskey babes! We are full of optimism that this year will be one of the best yet! With the January chill fully upon us, we wanted to give you all our top picks on the best Deluc jackets that have just arrived- ensuring that nothing will come in your way of achieving your goals this year!
For those less familiar, Deluc is a Partisan inspired brand that is bringing timeless fashion articles to the forefront of the industry. By combining luxury and high-street fashion styles, Deluc curated unique and fun pieces that can be enjoyed all year round! Let's dive into our top four picks of winter jackets you'll defiantly want to keep you bundled this season!
FAIRY JACKET
The Fairy Jacket is THE must-have piece of winter 2023. This short jacket features a faux fur lined with little belts along the neck and sleeves to create s spunky, edgy vibe. This piece also has slightly longer sleeves than typical jackets to ensure warmth all season long! Pair with leather jeans for the ultimate boss-babe look or with slacks for a more laid-back style.
BLACK COSTANZO QUILTED SHACKET
Shackets are back and are here to stay! This long quilted shacket is one to be worn time and time again. With a button up front- this makes this piece utterly easy to layer on top of thick sweaters, thin tanks, or ribbed turtle necks! The quilted texture adds the perfect elevation to this already extremely classic piece. We recommend sizing down as this piece is oversized. Pair with boots to create a fun grudge look or with sparkly heels for a pop of shine!
Did someone ever have too much fun color-blocking? We don't think so because here at Whiskey, we will pair bright bold colors with all of our clothes. The Avvocata jacket is a piece to be remembered! With all of this rain, we are all in need of a revamp in rain gear. Make yours more memorable and fun with this piece! Pair with neutrals to really showcase this incredible green or, if you're venturing to the wild side, pair with blues, purples, pinks, you name it! The world is yours. 
The last piece on our list is the regional red coat! This long coat has welt pockets and an elegant cascading front flap. With fastened buttons, this jacket will be sure to keep you nice and toasty all winter long. Pair over an evening dress and chunky black heels to create an envied date night look!
That is it for our Deluc feature! If you are obsessed with these products as much as we are, visit our website to see more of their amazing creations and styles! Until next week!
|
Posted on January 05 2023