Article: What to Wear: Holiday Festivities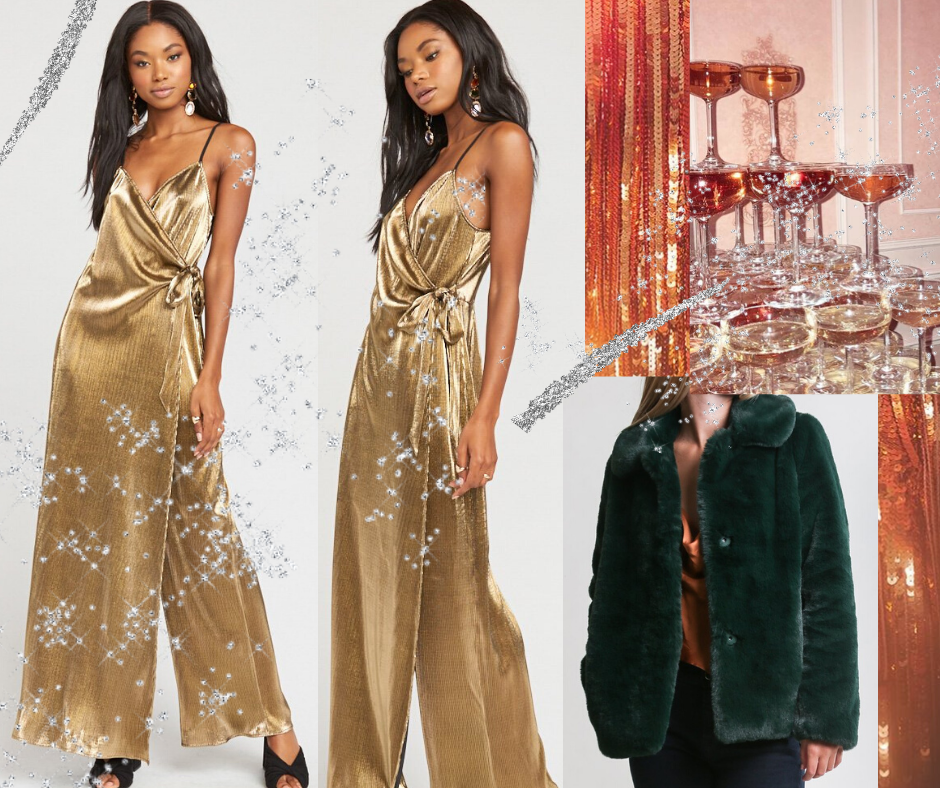 What to Wear: Holiday Festivities
☆ WHAT TO WEAR: TO A HOLIDAY FESTIVITY ☆ 
The holiday season has snuck up on us quickly and the stress of what to wear to all the holiday celebrations will also sneak up just as fast! Luckily, we have a guide for you on what to wear for all types of holiday festivities, whether it's a modest gathering of family or a night out on the town with friends. Let's get started!
☆ A LOW-KEY FAMILY PARTY ☆ 
Stick with something casual and comfy, but elegant at the same time, as you'll be wanting some quality snapshots with the people you love the most! We love a good staple white tee! Paired with a sophisticated black cardi + a simple pair of jeans, you're good to go.
Cardigan: Repeat Wool Long Cardi // Tee: Joah Brown White My Boys Tee☆
☆ A GIRLS' NIGHT OUT ☆ 
Don't be afraid to take it to the next level with this little number! We love mixing in a lil' sequin + some party boots -- So foxy!
Dress: Astr Showstopper
☆ A FORMAL CELEBRATION ☆ 
Wear something that you can look your best, but get your groove on in! Shine on in this versatile jumpsuit that also acts as an elegant maxi! Pair it with a faux fur coat and you'll look dazzling darling.
Jumpsuit: Show Me Your Mumu Jane Jumpsuit // Jacket: Apparis Mini Bouteille
☆ A WHITE CHRISTMAS PARTY ☆ 
Everyone at the party may be wearing the same shade, but that doesn't mean you still can't stand out from the crowd! Pair this stand out blouse with some groovy wide leg trousers + some shiny block heels and you'll be sure to get some attention.
Top: Rue Stiic Bessie High Neck Blouse // Blanka the Label White Abundance Pant // Shoes: Kaansas Geneva Snake Pretzel Heel
☆ A NIGHT IN BY THE YULE LOG ☆ 
Finally, debatably the best way to celebrate the holidays, a cozy night in with friends or family! Who doesn't love a simple sweater + your best pair of comfy sweats! Imagine sippin' on some hot cocoa in this comfy outfit right next to the warm fire with your most beloved ones!
Sweater: Repeat Color Block Sweater // Monrow Vintage Star Sweatpants
From us to you, Happy Holidays babes! 
Xoxo Whiskey & Leather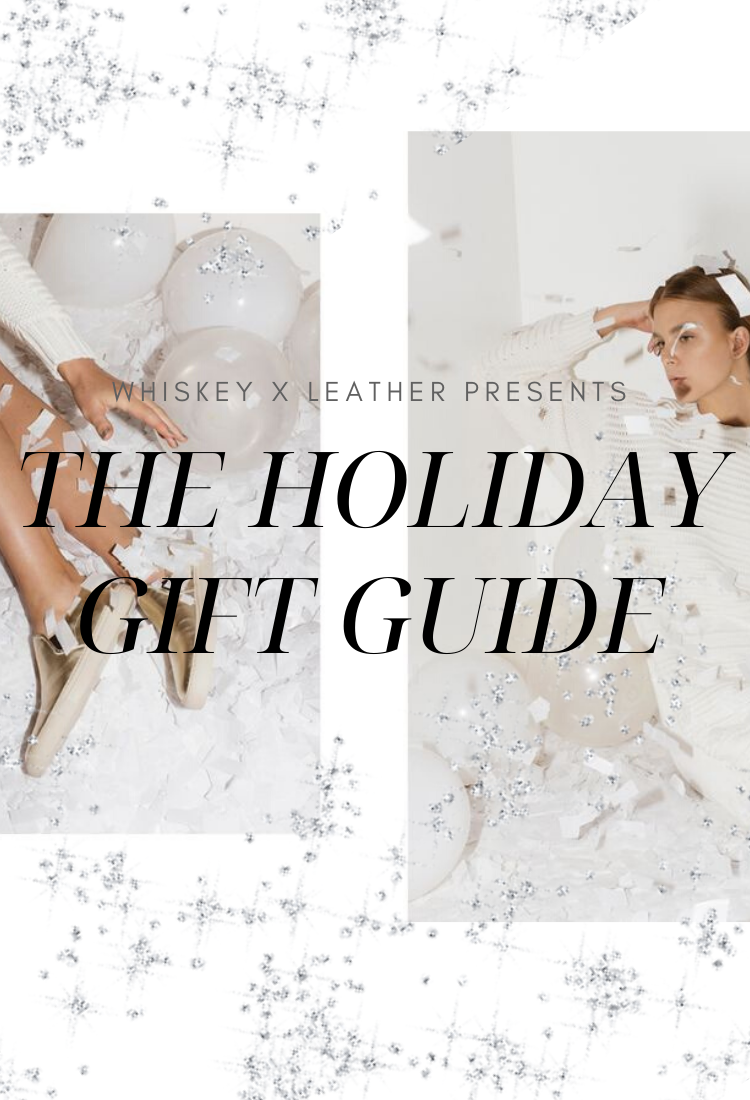 ☆ THE PERFECT HOLIDAY GIFT GUIDE ☆
Don't know what to get your loved ones for christmas? Instead of scrambling last minute for a gift that might not suit them, try using our gift guide to get your loved ones the best gift without br...
Read more