Are You In Need Of New Cozies? Here Is The Guide To Our Favorite Comfy Pieces!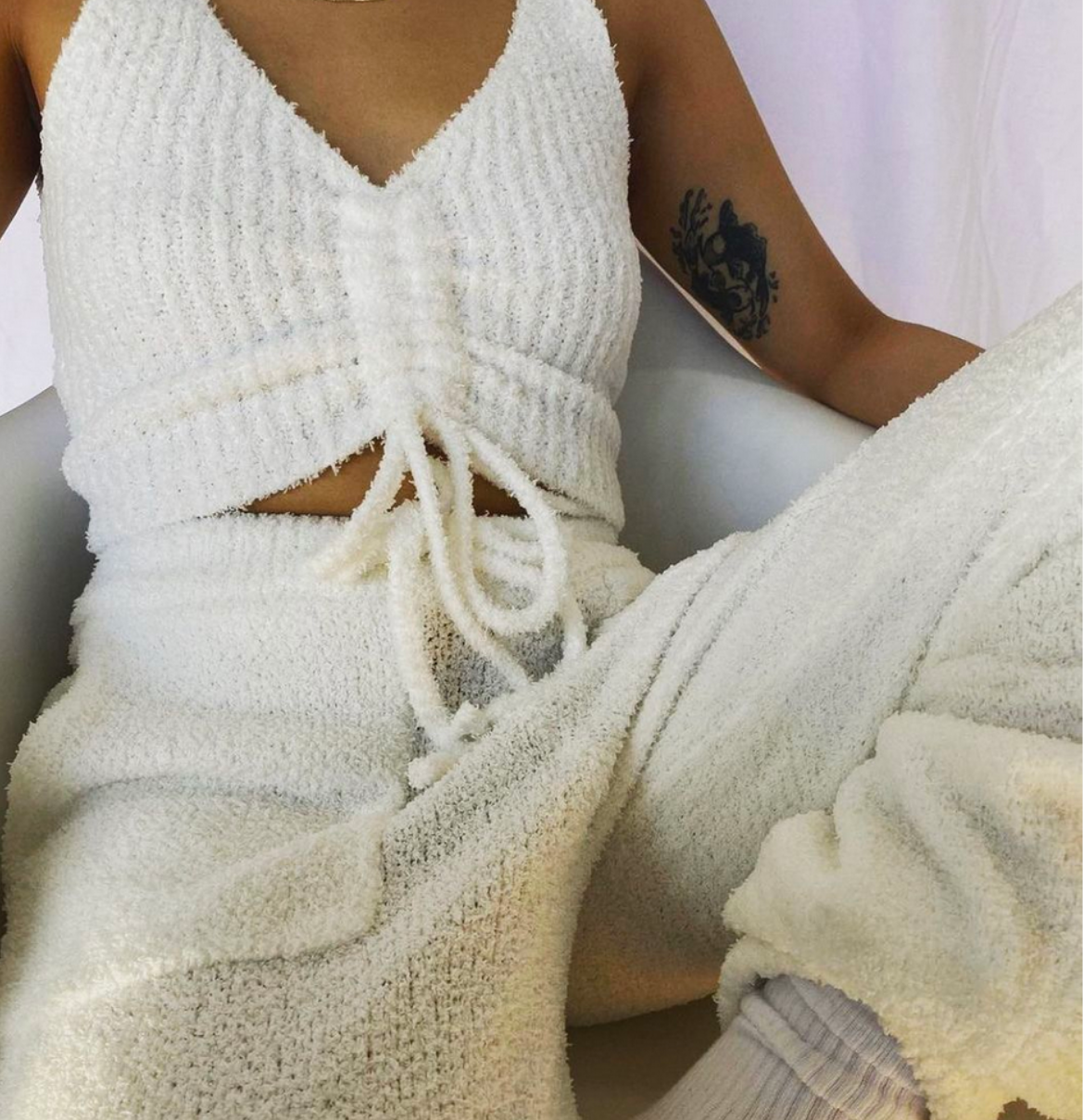 Who doesn't love getting new cozies? Nothing is better than the feeling of slipping a new sweatshirt on or pulling up the most luxurious of sweatpants. If you find yourself feeling directionless or, quite frankly, overwhelmed read below for our favorite relaxing pieces that we have in store!
Aviator Nation Sweatshirts:
Okay, don't get me started on how much I love this brand. First and foremost, the softness and quality is unbelievable. When putting on a new sweatshirt from Aviator Nation, it feels like it has never been touched but that is has also been worn-in perfectly for you. Also, who doesn't love a fun colorful piece?
Here are some options we currently are carrying: 
Bolt Sweatshirt Neon
Classic 4 Stripe Bolt Hoodie
Stillwater T-Shirts:
MY GOODNESS THESE T-SHIRTS. As you will come to find, I am a huge texture person. These light weight tees are perfect to pair with jeans, leggings or just to lounge around in! We have a wide array of these adorable graphic tees that are my everyday go-to shirt! If you find yourself liking a little oversized fit, this brand has pieces that are perfect for you!
Here are some options:
Take Time Tee
Let the Old Ways Die Tee
NIA Tanks:
Spring is coming! With our NIA line, you will have a wide array of pastel pieces to choose from such as pink, blue, purple and more! Specifically with our tanks, we have the cutest push-teddy like pieces available that could be dressed up or down! My personal favorite are our draw-string plush tanks that are incredibly flattering and so soft you will never want to change out of it! 
Check out some of our pieces:
Drawstring Sweater Tank Petal
Notch Sweater Tank
PJ Salvage Sets:
Who doesn't love a matching pajama set? I know I speak for everyone when I say I could never have too many pajama sets. Not only are these adorable sets flattering but they last wash after wash! My mom can attest that she has worn her PJ Salvage sets for almost ten years now and they are still cozy! I am obsessed with the little short and button-down set that we currently are carrying. Since they are thinner, they will be perfect for a warm summer evening!
Here are some options of what we are carrying:
Sunburst Cheetah Set
Retro Long Sleeve Navy
Come visit us in store or shop online for these pieces! Hope to see you all soon!
 Xx,
Whiskey 
|
Posted on March 11 2021
1 comment
These look like amazing pieces!