Jeff Abrams started Rails about ten years ago with a dream to create a brand that embodied Southern California. Having no idea how to begin chasing his aspiration, Jeff created two items he knew us Southern Californians would love: hats and hoodies. Traveling the country with these items, Abrams quickly won hearts and began to expand the Rails company.

Having gained more insight, Abrams knew his next step would be to create a product that would set his company away from the rest. Then, the idea of handmade ultra soft fabrics was born and brought into life. Now being a brand known for their unique textures and iconic styles, Rails is a globally known company. As Abrams states "even through the company's growth, we have still maintained our strong family roots". How incredible!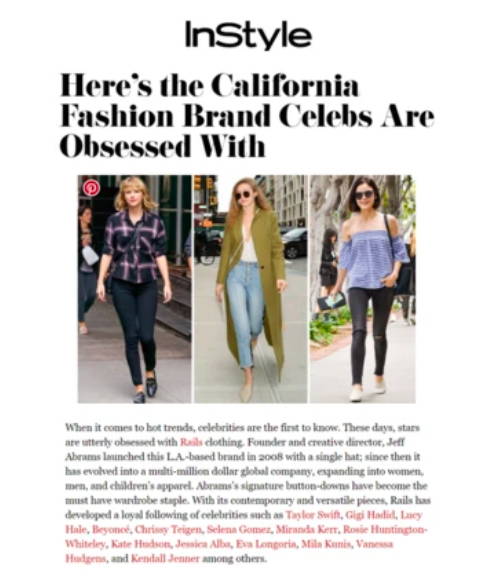 We are so fortunate to be able to carry Rails in each of our San Diego and Santa Barbara locations. In each of our men and women's sections, you will be able to find plush button downs, chic blouses, smart pants and adorable dresses that you'll never want to take off. This brand is truly versatile for year-round wear. Take a look below at our some of the new arrivals from Rails below!

Be sure to give us a call or stop in to either of our locations if you have questions about Rails or other brands. We can not wait to see you all soon.

Happy shopping!
Xx,
Whiskey
Leave a comment