In a Bohemian State of Mind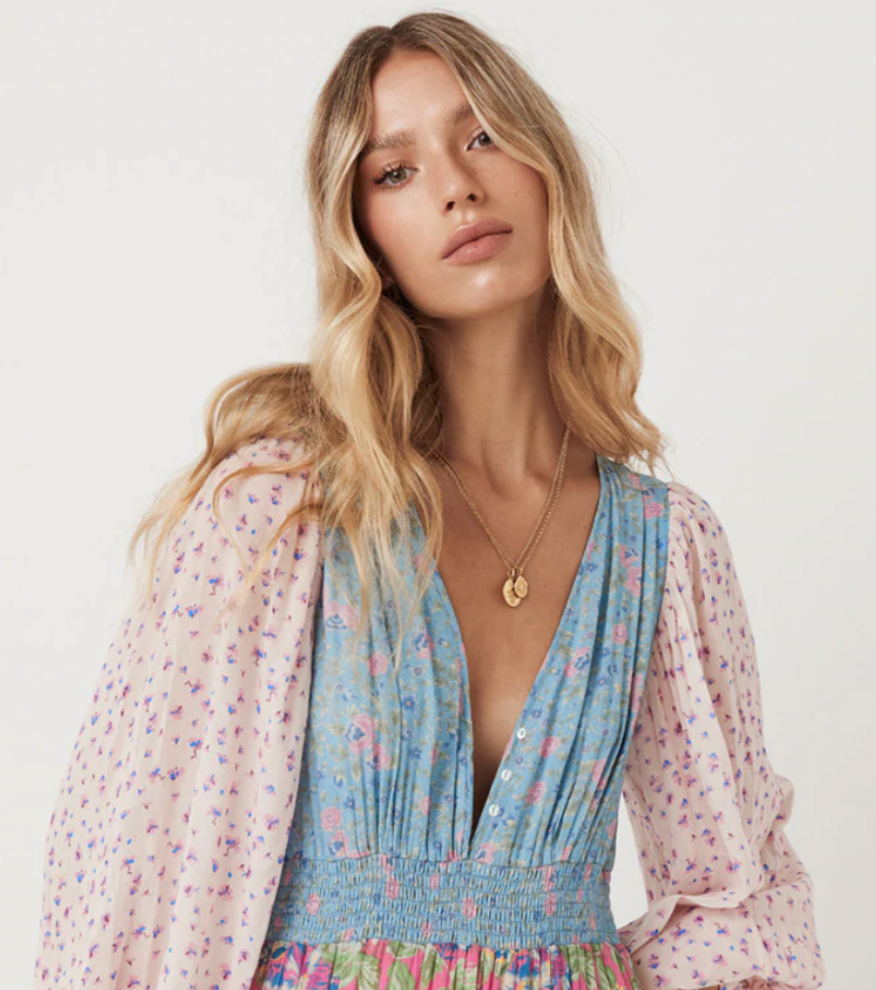 I don't know about you, but all we have been able to think about is our next adventure. Whether it's visiting that art festival, off-roading in the hills with friends or picnicking on a new hike, we can't wait for our next core memory.  occur. 
If you find yourself in a similar state of mind, view our dreamy new arrivals. Fantasizing about the places we go and the people we'll meet while wearing these pieces has been on of our favorite past times.
The Dolly Off Shoulder Sundress is one of our dreams. The eccentric print expressed throughout the perfect folds of the fabric are breathtaking. Embodying deep magentas, electric greens and sunny yellows, this dress will make you stand out amongst a crowd. In addition, the straight neckline makes this the perfect piece to layer your fav jewelry pieces with. Mix and match our jewelry line, Rye Goods, to create a fun and flirty look!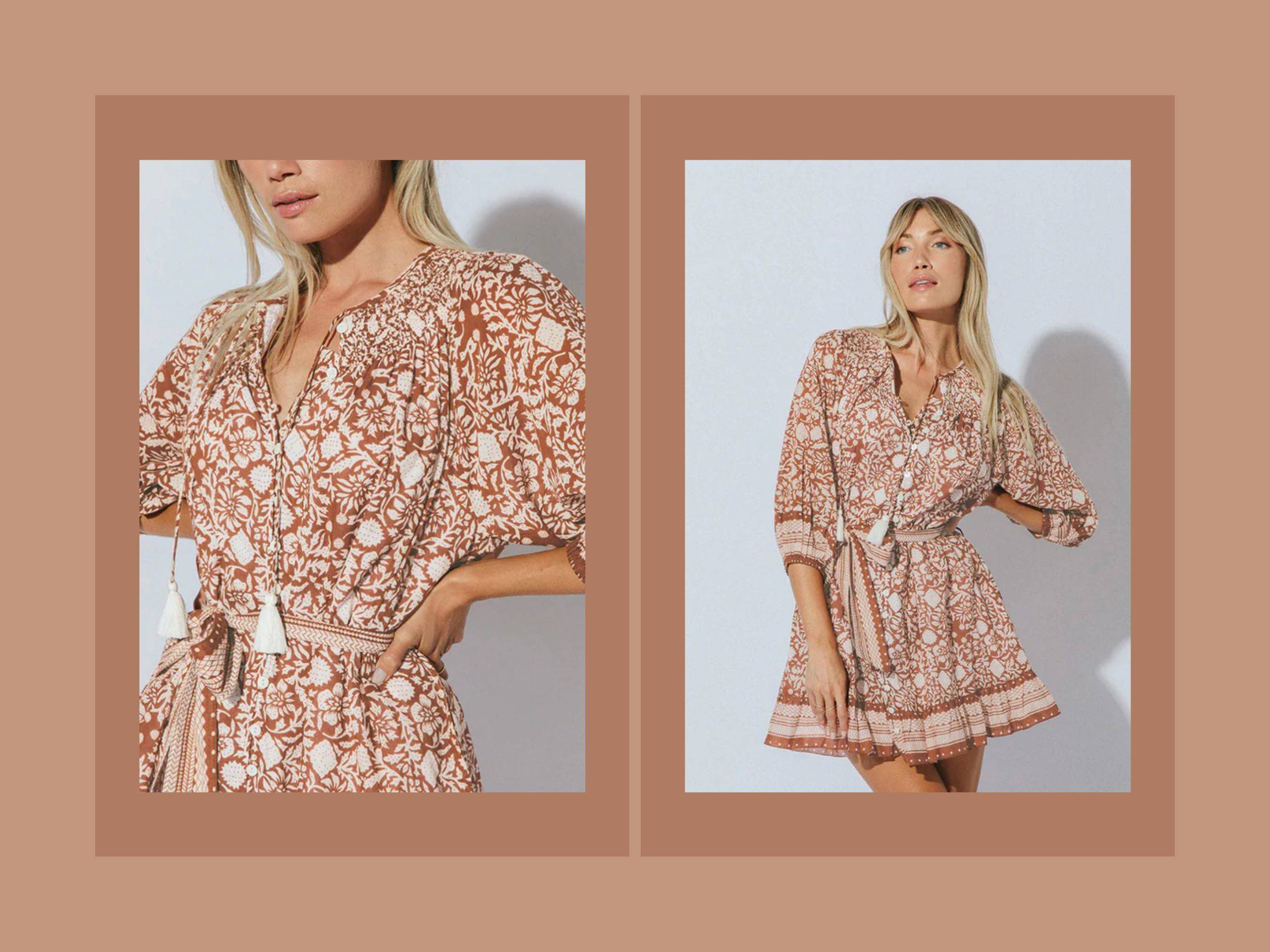 Our next dreamy piece is the Cleobella Gwen Mini Dress. Making clothing choices that go in-hand with helping the environment is a pillar at Whiskey. We are proud to carry so many incredible brands like Cleobella that are instrumental in making the fashion industry more sustainable. Made from 100% GOTS certified organic cotton, the Gwen Mini will have you feeling feminine and flirty all day long.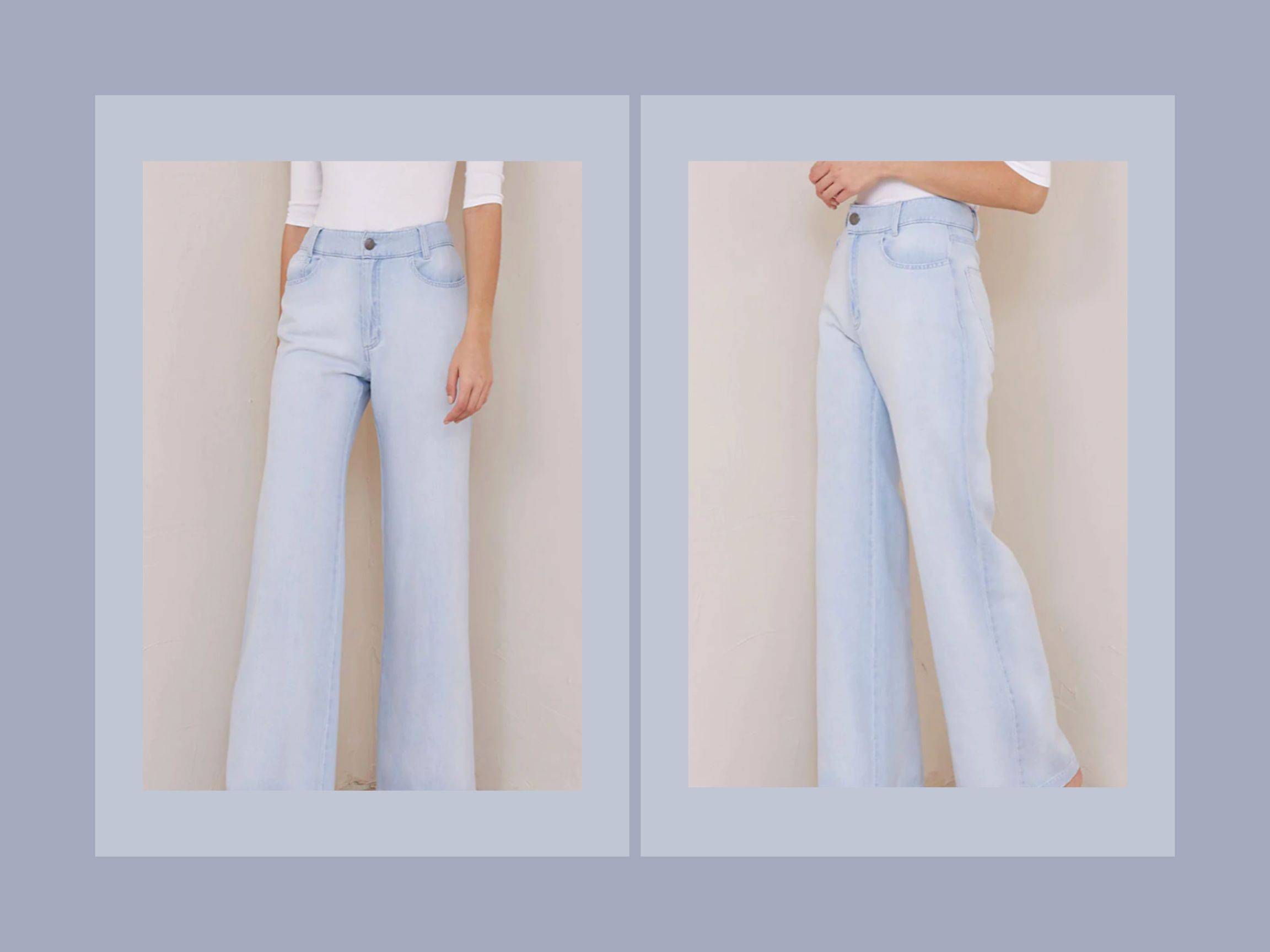 Another sustainable piece that will give you all the dreamy feels is the Harlow 70's Jean by Bella Dahl. These jeans are 56% Cotton & 44% Tencel. Tencel is a fan favorite fabric because it is derived from a renewable raw wood that is processed to make a soft and sustainable fabric. The best part is? It can be completely recycled which is much less harmful relative to other fabric commonly used. Team this jean with classic white sneakers or a chunky heal to level it up.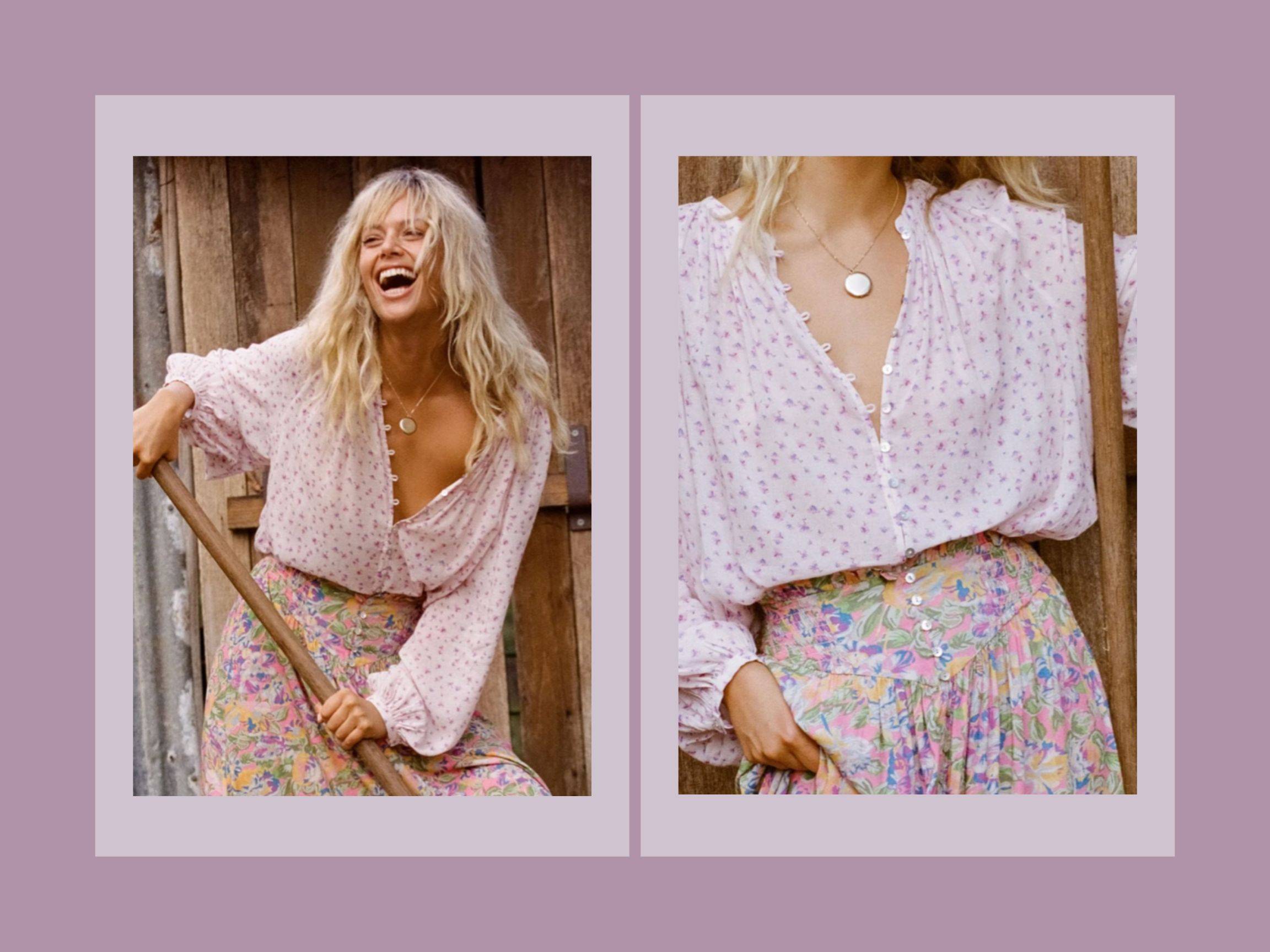 One of our last, and most favorite pieces of this highlight, is the Dolly Blouse in Ditsy Pink. The sleeves are giving us the most vivacious vibes. Dress it up with a long maxi for a more bohemian look or down with jeans and sandals. This blouse is one of the most versatile pieces we have in store. How do you plan on wearing it?

That is a wrap for our dreamy adventure series! What article did you like the most? Come on by and tell us when you're in store! We can't wait to connect next week, until then!

Xx, 
Whiskey