Say goodbye to sweater weather and give a big warm welcome to the season that was MADE for dress wearing! Want to know why dresses are the best? It's because they are a whole outfit with just one article of clothing. In addition, any dress can be paired with a cute jacket, various shoes, jewelry, hats, bags and ext, that will help you to create unique look after unique look!
Here are our top new dresses that we have in our Santa Barbara and San Diego locations! Be sure to stop by soon before they are gone!
Stillwater Citron Jessie Midi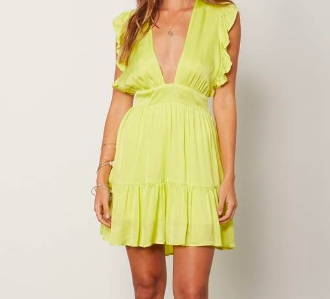 Do you ever have those items that fit your figure so well that you find yourself continually buying them but in different colors? This dress is exactly that! Right now we have a black, pale yellow and a dusty rose in stock. This piece is perfect for wedding season, brunches, fundraisers, or any occasion you may find yourself attending. The slight ruffle on the sleeves adds such a feminine touch that really just knocks this piece out of the park.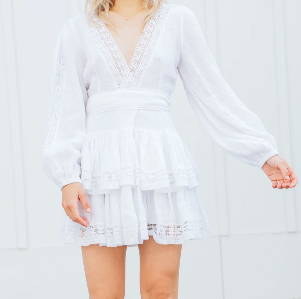 Who doesn't love a little white dress? This piece is a current take on the beloved stable. With delicate lace outlining the dress's frame, it's perfect for any more elevated event. In addition with the cinched in waist, this dress will be flattering on any figure! I mean, who doesn't look good in white especially when we've all gotten our summer glow on?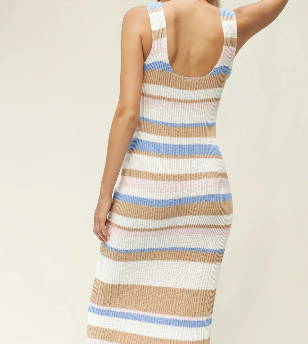 Okay, I am obsessed with former fitting knit dresses. They are perfect for a causal errand run, dinner and double as a beach cover up! If you are as big of a fan of stripes as I am, you have to take a look at this piece! It is comfy, it is adorable and I guarantee you that it will be your new everything!
For Love and Lemons Eden Midi Dress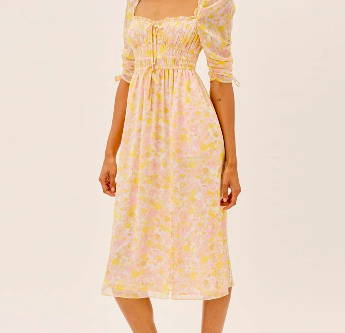 3/4 length dresses are a staple! This style is so flattering and is extraordinarily versatile that it can work for any event! With the cinched in waist and more airy skirt, everyone looks phenomenal in this piece. I know that I, for one, will be wearing this piece wayyy to often this Spring.

Stillwater- Paige Slit Maxi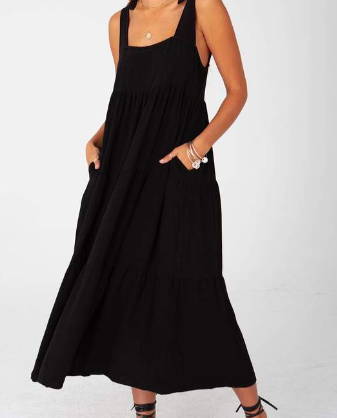 I couldn't not do a dress feature and not include a little black dress! Not only is the Page Slit Maxi casual and will become your next go-to for anything, but it has pockets. Yes, I know, I said it. Dresses with pockets are a different kind of elite. Can you hold your phone in there? A wallet? A child? Yes and probably more! Continue below for images of this piece!
Make sure to tag us in all of your Whiskey gear. See you soon in our San Diego or Santa Barbara locations. Happy shopping!
Xx,
Whiskey